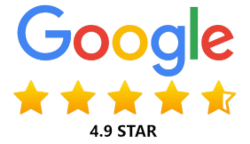 Atlantic Bridge fulfilled our dream! Now I live with my family in Lisbon in peace and safety.

Nilarah Albuquerque

Architect in Lisbon
Today, as a Portuguese citizen, I am pleased and thankful for the competence and professionalism of this team.

Marcos Mota

Managing Partner of Grou Turismo
We contacted the professionals of Atlantic Bridge to internationalize our company: to make comparative studies, to support us on the opening of a new branch, to hire employees and to obtain the Work Visa. Today JusBrasil is operating in Portugal thanks to Atlantic Bridge that helped us during the entire process.

Rodrigo Santos

Founder of JusBrasil
Atlantic Bridge guided me on my Portuguese Visa application, since the analysis phase, to the recommendation of the most suitable type of Visa, till the obtainment of my Residence Permit. I'm grateful and I strongly recommend the services of this company.

Marcelo Simões

Businessman and Investor
Visa Programs and Residence Permits in Portugal
Portugal became one of the most wanted destinations to live, to invest, to study, to work and also to start a business among Brazilians. Firstly, the quality of life and the safety, together with the mild climate and the cultural resemblance with Brazil, made this country the preferred destination for families, students and retired people. Moreover, the companies' policies and investment incentives, combined with the political stability and te stable economic growth, places Portugal in one of the top destination for investors, entrepreneurs and highly qualified professionals.
Find the Right Visa For You.
Our services in the area of visas and residence include:

i. initial individualized consultation, so that we can assess your profile and identify the type of visa most appropriate to your objectives and context;

ii. complete assistance in obtaining the necessary documentation and formulating your visa application at the Consulate;

iii. guidance as to your application for a Residence Permit in Portugal, as well as your household, thus ensuring the best solution for your case and the follow-up of all your steps with the attention and security that you deserve.
Ways to apply for a Residence Permit in Portugal:
1. Visa for retirees and income holders (D-7 Visa)
2. Entrepreneurs Visa (D-2 Visa)
3. Investors Visa (Gold or Gold Visa)
4. Highly qualified professionals visa (D-3 visa)
5. European Blue Card
6. Visa for students
7. Residence permit for family members of Europeans
8. Other types of Visa
How We Will Help You
1. We assess your Eligibility.
2. We provide you with a fully dedicated Account Manager and Immigration Specialist.
3. Assisting with the submission of your application and representing you in any procedures that may be necessary.
4. Ensuring that your application is completed correctly and efficiently.
5. Monitoring the progress of your application approval process.
6. Assigning an Immigration Specialist to be with you to meet with the Immigration Services in Portugal.